ABOUT WARWICK & YOUNG
Ballads, Modern Country, Pop, Cross-over Classical, Sync Music, Film & Tv
Warwick and Young are published songwriters signed to North Star Music Publishing Limited & Sentric Music Publishing Limited
Adrian and Mark write as Warwick & Young and occasionally co-write with other talented Song Writers, World renowned Composers and Orchestras
 4 Consecutive single releases going straight to Number One
With a truly heartfelt, creative and adaptable style, they continue to write and compose for numerous Artists across many genres, including contemporary, pop, modern country, ballads, classical crossover, films, TV and sync.
Prolific writers, Warwick & Young are described by many in the Industry as musical Poets and Storytellers.
Today, Warwick & Young are extremely passionate in their approach to music and song writing, they use their life  experiences and observations to create and inspire thought provoking and heart felt lyrics, catchy melodies and song.
"Life for everyone has its own unique journey.  We hope our songs resonate and relate to part or all of what people go through, in love, hurt, relationships, in chasing dreams and believing all is possible, giving the listener their chance to create their own vivid stories based on our songs."
Warwick & Young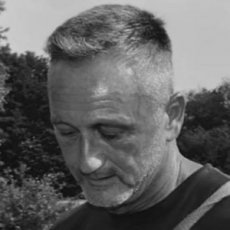 ADRIAN WARWICK
Adrian Warwick is a creative and established song writer, lyricist, musician, singer, children's story writer and poet
Adrian is a passionate, thought provoking and prolific song writer.  His clever use of heart felt story telling lyrics allows him to write across many genres including contemporary, pop, modern country, ballads, classical crossover, films, TV and sync.
His song writing takes you on a lyrical and melodic journey, taking inspiration from life experiences, emotions and aspirations.  Adrian also works with Mark on the arrangement of the songs they co-write.
Adrian has achieved 4 Consecutive Number Ones in The Classical I Tunes charts which includes writing as Warwick & Young, and other successes writing with Olga Thomas & Grahame Maclean.  As a co-writer with Warwick & Young he has also achieved various Chart Success with other releases
Adrian loves what he does and continues to co-write as Warwick & Young alongside Mark and with leading International Composer, Olga Thomas and Grahame Maclean.  To me it is simple, a guitar, a notebook, a pen, whether in a studio, sitting on the riverbank, in my writing hut looking out at the beauty of the natural world, that is my songwriting.
His heartfelt lyrics, melodic verses and choruses take us on a journey, evoking memories and emotions. Songs to inspire, stay with us and to enjoy.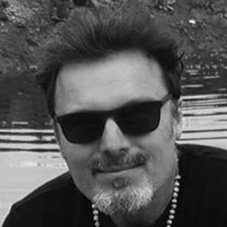 MARK YOUNG
Mark Young is an established pianist and keyboard player, song writer and producer who now writes predominantly as part of Warwick & Young
Having enjoyed a career which included 2 years performing in Nashville USA and touring with Suzi Quatro around the Asian Pacific and Australia, Mark is back in the UK. Teaming up over a decade ago with Adrian Warwick to write songs as Warwick & Young.
Mark utilises his talent and skills to arrange the songs, alongside Adrian. He is also then responsible for the production of their songs,  where he cleverly weaves together instruments, voices, lyrics and melody to create stunning musical pieces across many genres.
He has achieved 2 Number One Singles with Warwick & Young & Maclean in the Classical charts and has had various Chart Success with other releases.
Mark loves what he does and continues to co-write and produce as Warwick & Young. Mark passionately enjoys both the co-writing and production of the songs they work on as a team